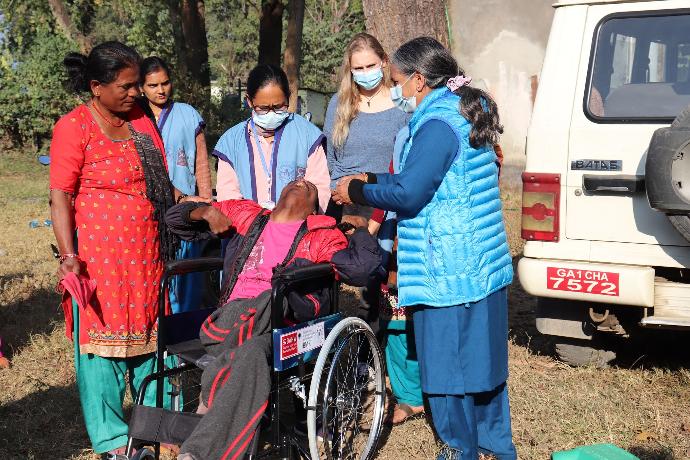 Including the Excluded
This project is implemented in Nawalpur District of Gandaki Province, Nepal. It is difficult to obtain reliable data on disabilities in Nepal. The 2011 national census reported 1.94% and the 2011 Nepal Living Standard Survey reported a disability prevalence of 3.6% in Nepal funded by DAHW. In contrast, the WHO World Disability Report for 2011 indicates a 15% prevalence. The percentage of physical disability is highest – 36%, followed by 18% visually impaired and 15% hearing impaired. PWDs are excluded from health, education and labour market participation due to community reservations and prejudices, weak policy implementation and difficult geographical conditions. A study conducted by SINTEF in 2015 found that only about 42% of PwDs can read and write. The same study found that children with disabilities are a burden on mothers due to discriminatory attitudes in society. There is a complete lack of early screening for disabilities that could reduce the severity of cognitive and curable disabilities in children.
The overall objective of this project is:
Improved access to rights for people with disabilities through empowerment and removal of access barriers within the community.
Project activities are grouped into four models, namely
(i) health and rehabilitation,
(ii) education,
(iii) livelihood,
(iv) empowerment and protection of human rights